Hi!This is Bao form Ptmind support team.
We have updated Ptengine Experience and will share it with you now. The contents of update is count down function. I will introduce it in detail below.
What is the "count down" function?
I think that the method of notifying the end time of a campaign or event on the website is often seen as an effective method for sales promotion. However, in order to improve the current situation that cannot be easily realized without technical resources, we added it as one of the experience functions of Experience.
Image:

Your can add a count down also Popup and Sticky bar!
Count down is usually set as a popup, but in Experience you can also set as Sticky bar. Set it as a popup or sticky bar according to your needs.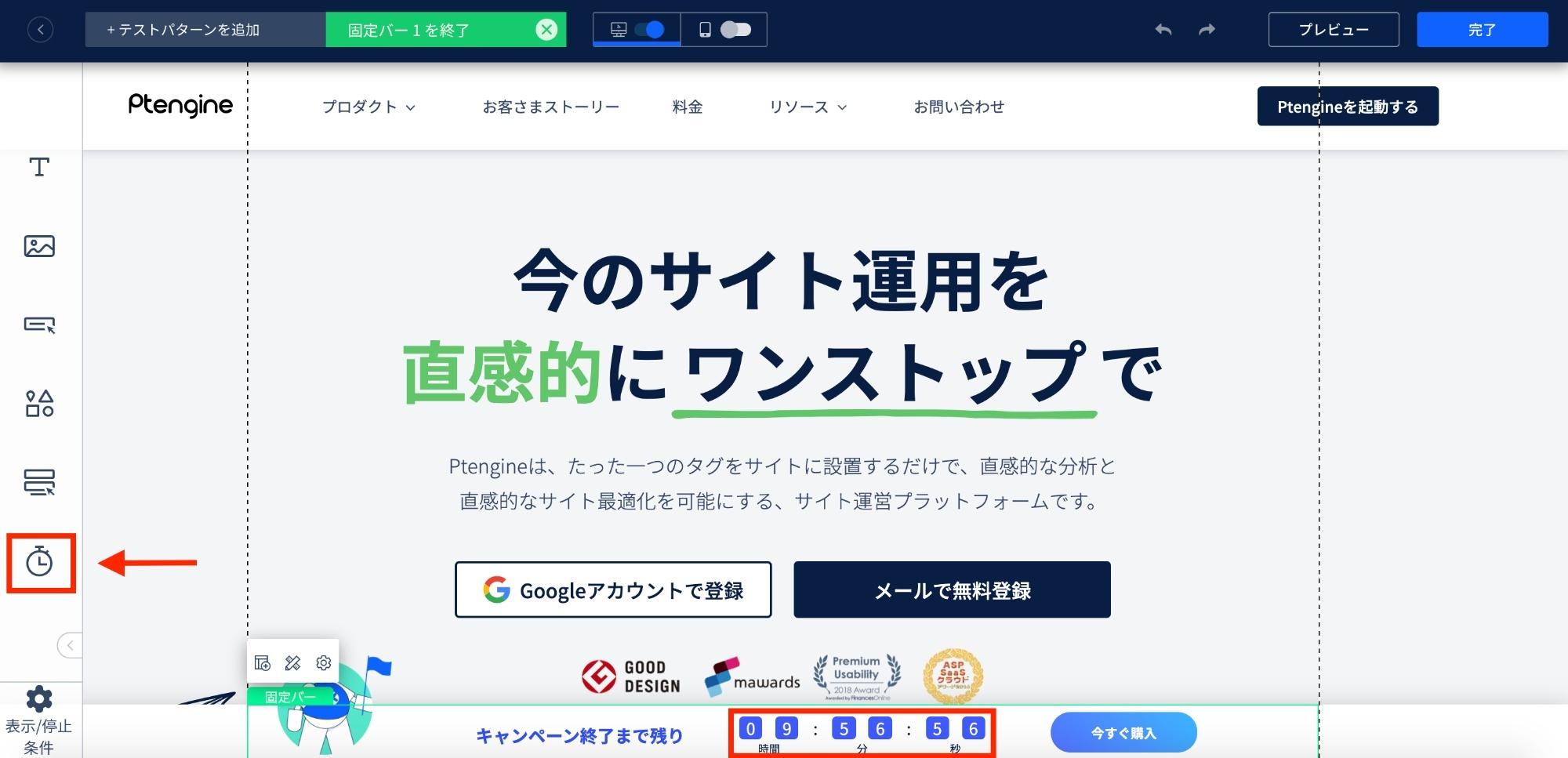 Anyone can easily set it using visual editor!
As long as the basic tags of Ptengine are installed, you can easily edit and set with actual page in the background in Experience. You can adjust the size and set the style with a high degree of freedom, and you can also set in detail such as "count type", "time setting", "display format", and "behavior after countdown".